Schweppes is a beverage brand that is sold around the world. It includes a variety of carbonated waters and ginger ales.

In the late eighteenth century, Johann Jacob Schweppe (1740–1821), a German-born naturalised Swiss watchmaker and amateur scientist developed a process to manufacture carbonated mineral water, based on a process discovered by Joseph Priestley in 1770, founding the Schweppes Company in Geneva in 1783. In 1792, he moved to London to develop the business there. Mainstay products include ginger ale (1870), bitter lemon (1957), and tonic water (the oldest soft drink in the world – 1771). In 1969, the Schweppes Company merged with Cadbury to become Cadbury Schweppes. After acquiring many other brands in the ensuing years, the company was split in 2008, with the beverage unit becoming the Dr Pepper Snapple Group, which is the current owner of the Schweppes trademark.
So, after little introduction to Schweppes company, here are ad posters: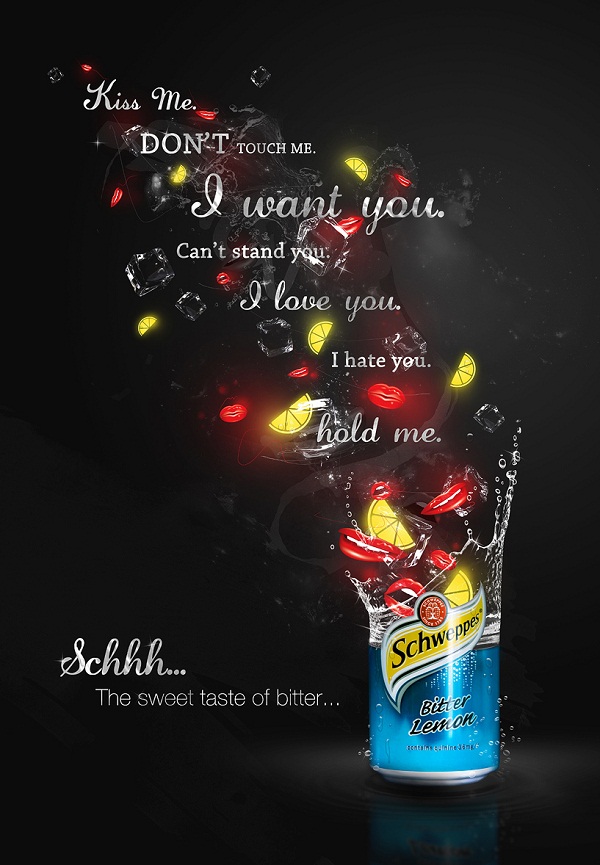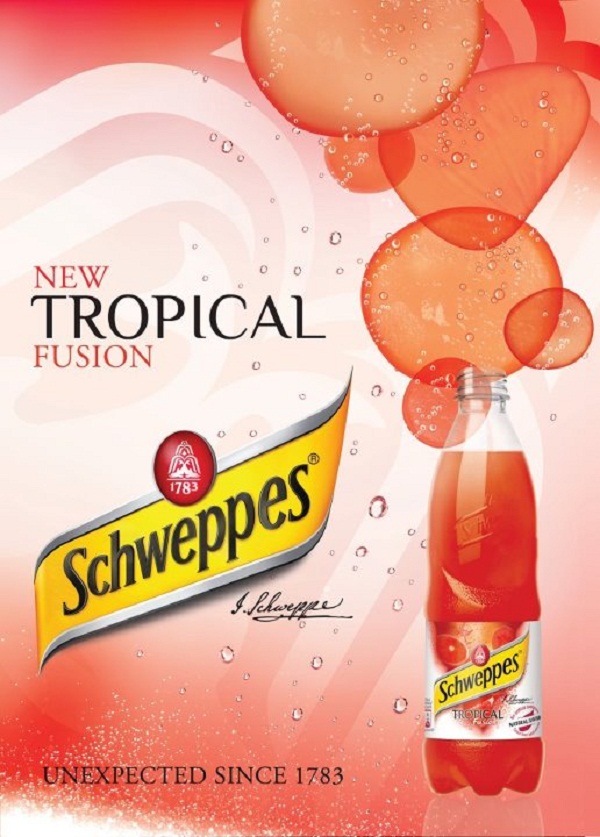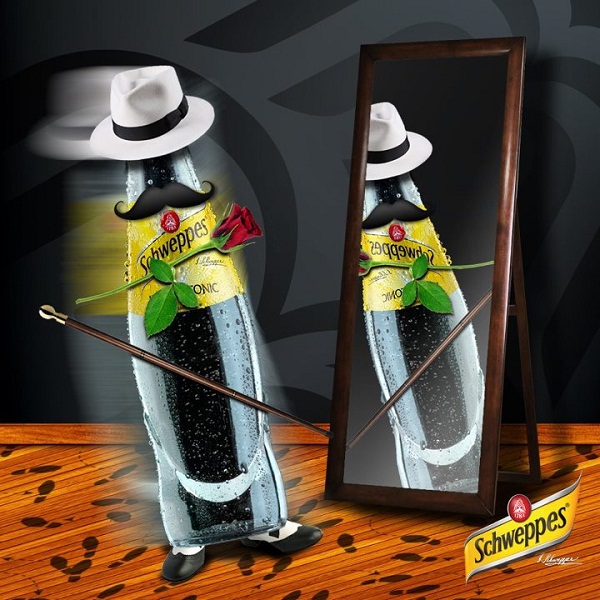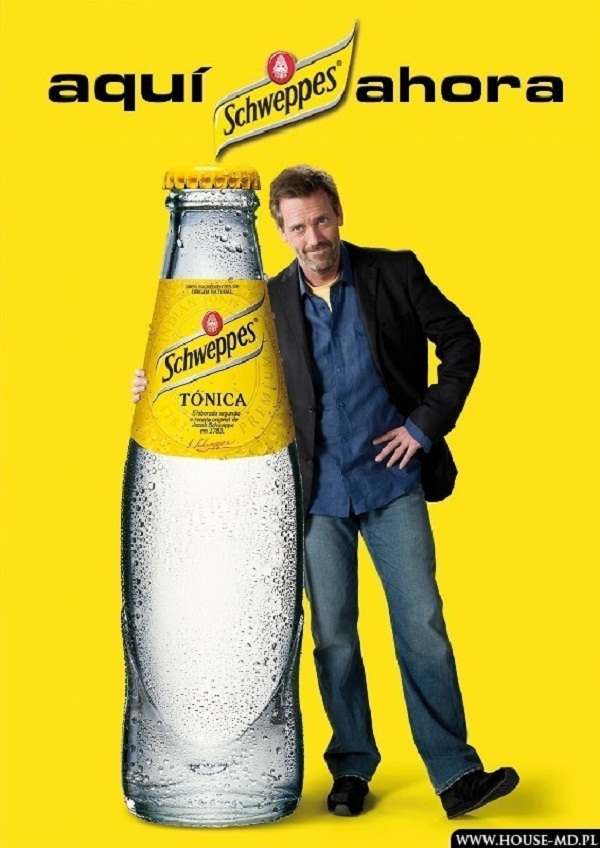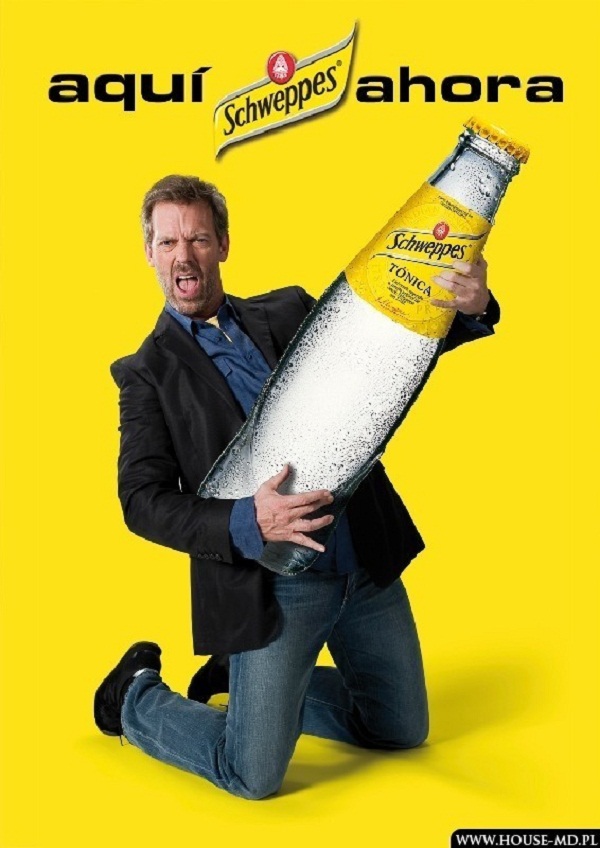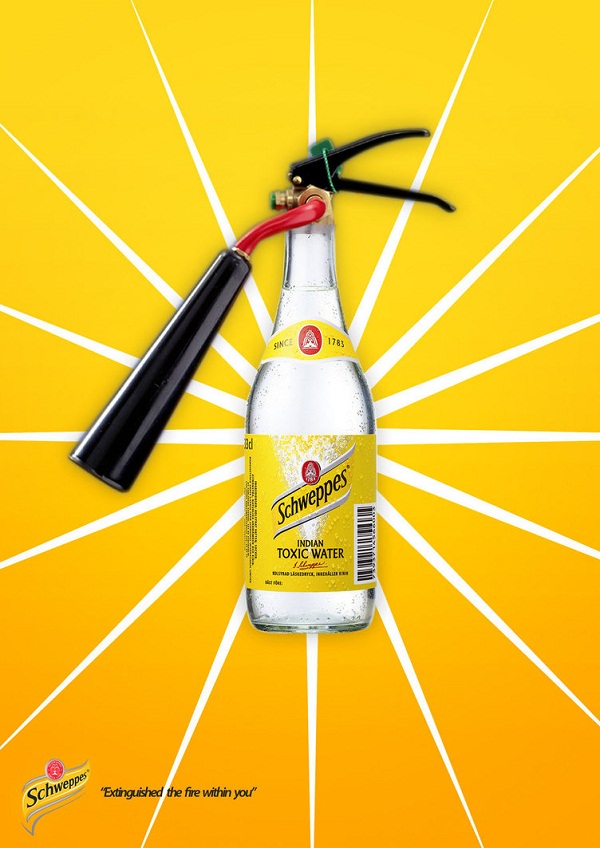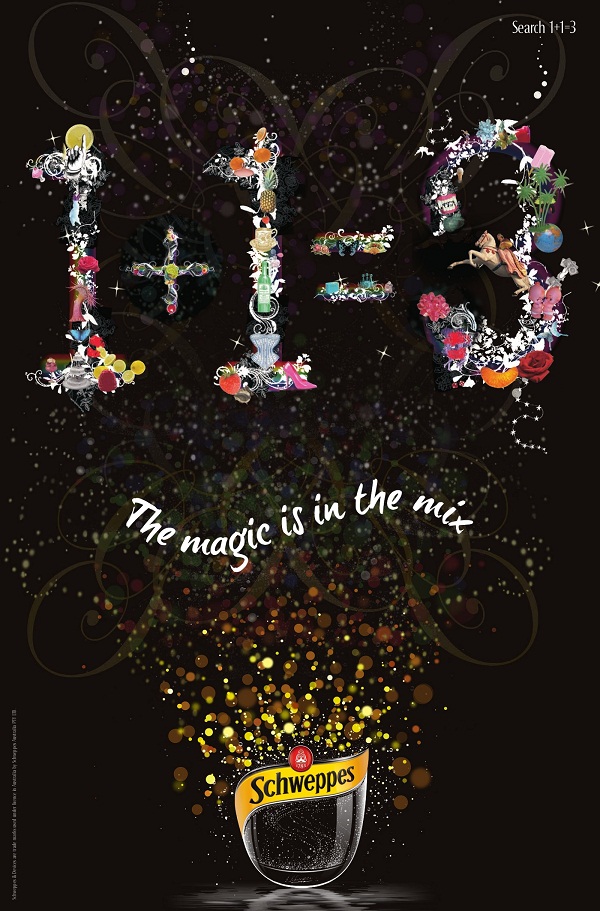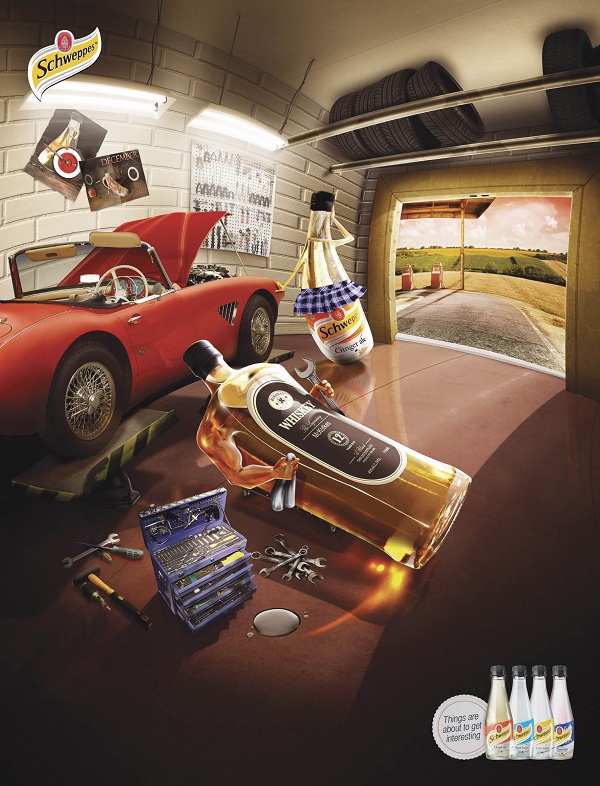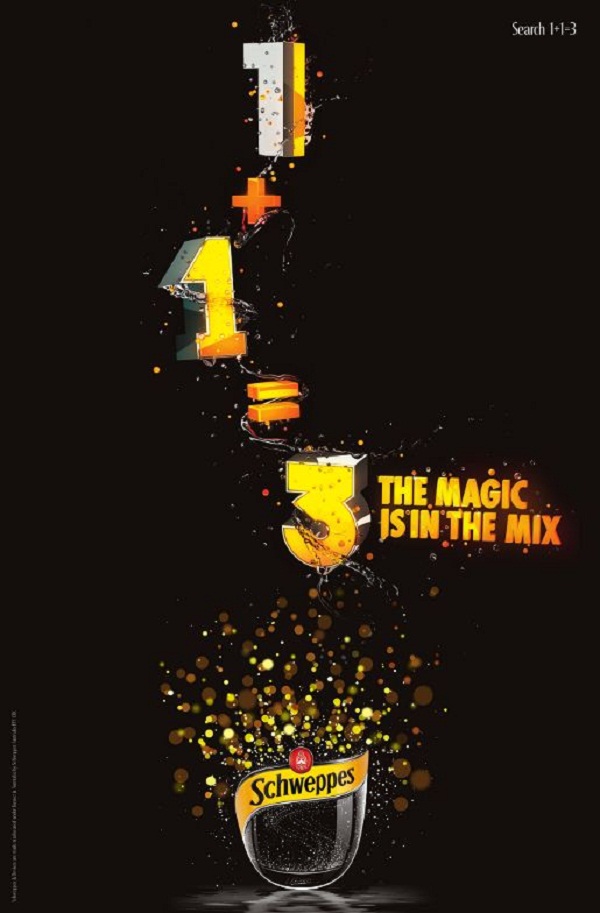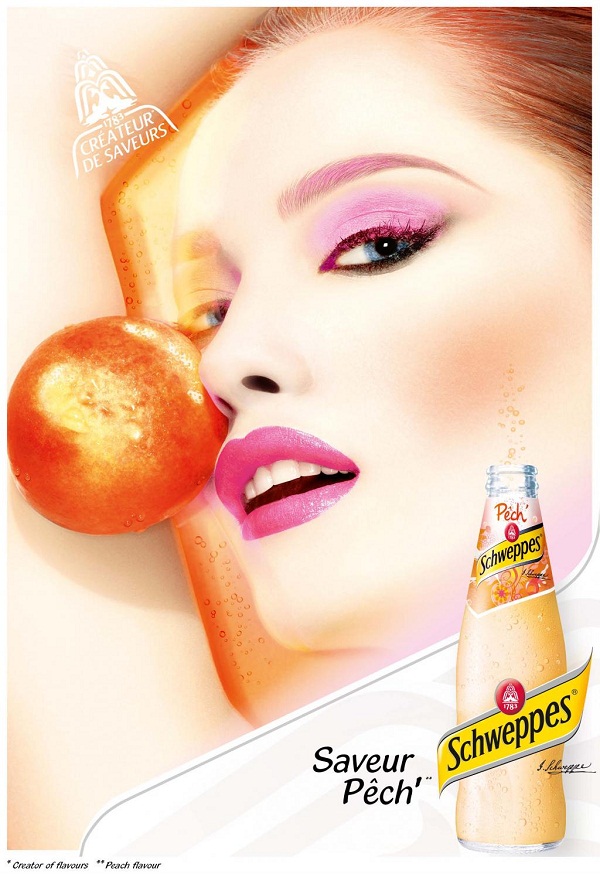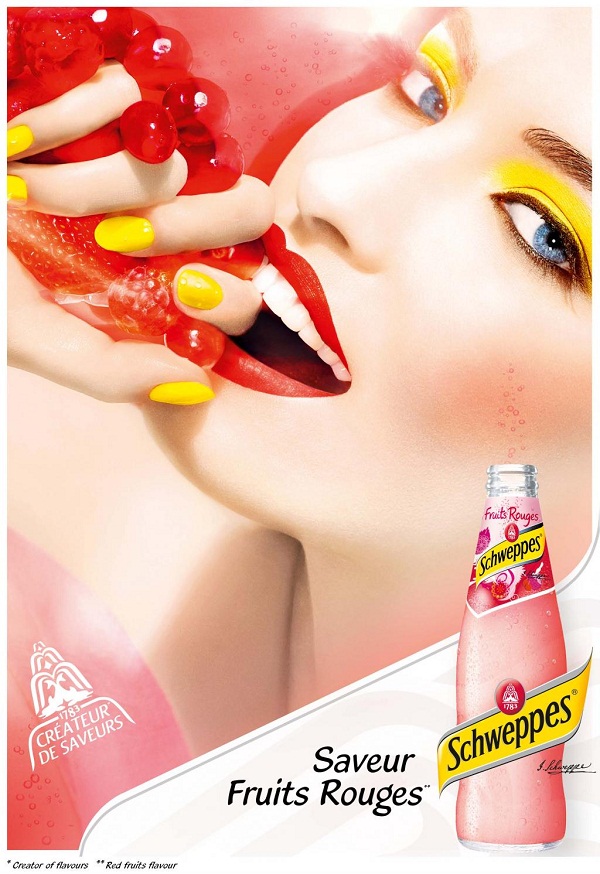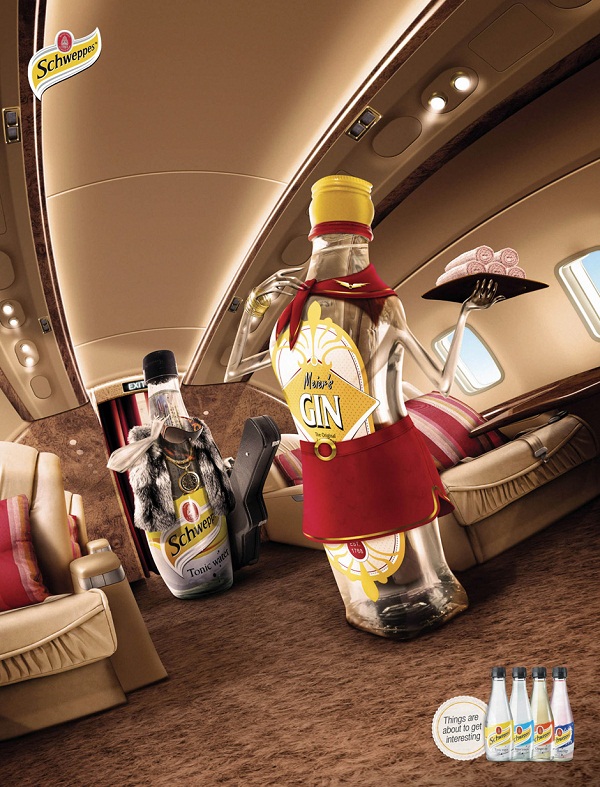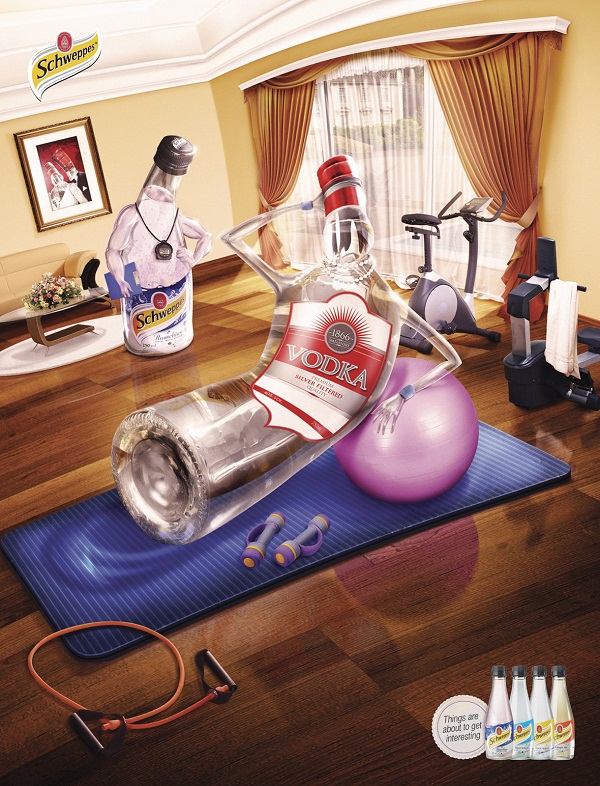 If you liked this post, make sure to check Coca Cola posters!