This is School of Art, Design & Media at Nanyang Technological University campus, Singapore. This stunning piece of award-winning architecture is situated in a Wooded Valley.

The embracing arms of this unique building have a most spectacular verdant turfed roof which blends with ground contour as if emerges from it. It has glass curtain wall and raw concrete minus the painting.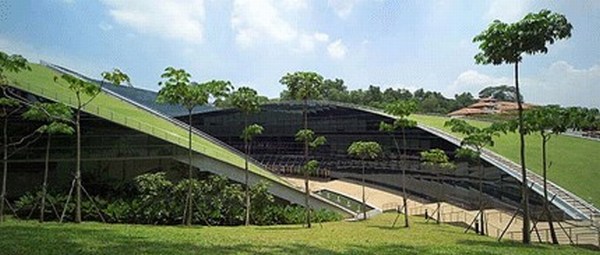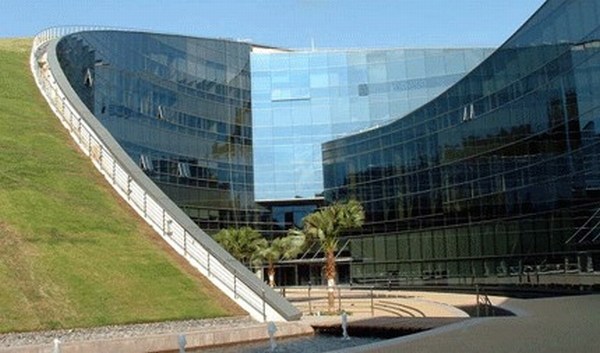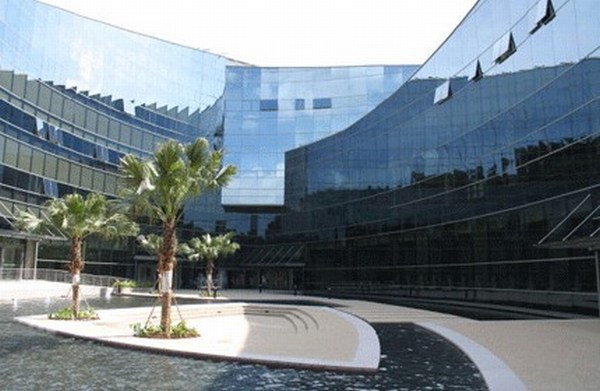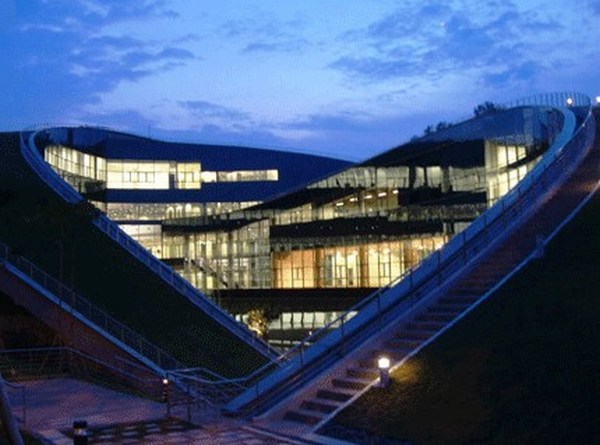 The turfed roofscape helps to lower the roof temperature and surrounding areas. It works as a functional space, as a scenic outdoor community space via easily accessible sidesteps along the roof edge.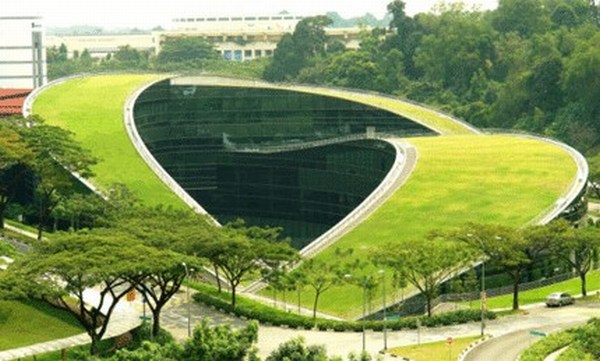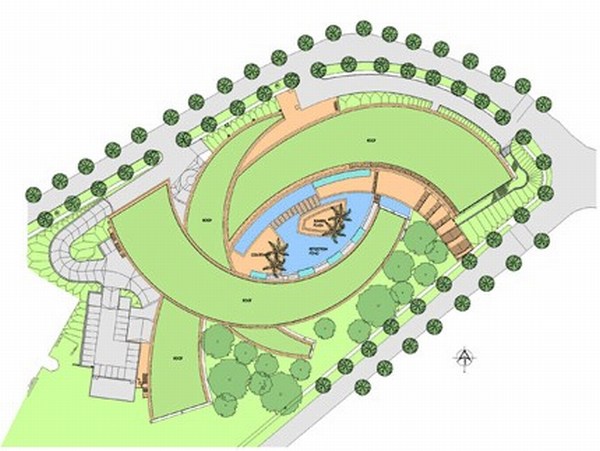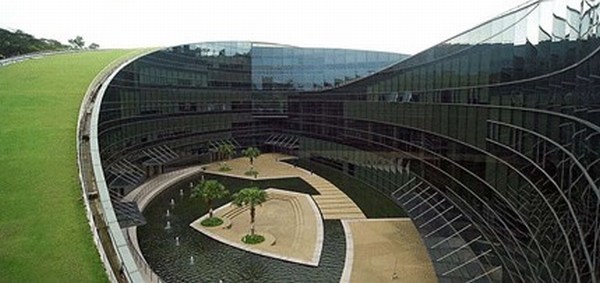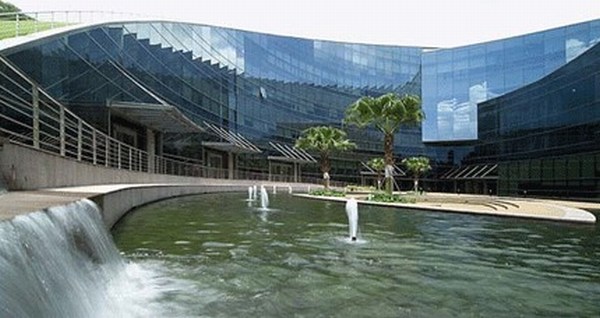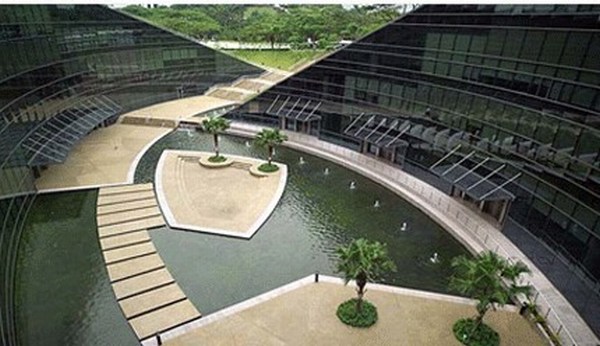 The exterior glass facade of the building allows full views to the outside, again providing visual connectivity with the surrounding lush landscape.