Here are some interesting buildings and houses around the world.

01. Waldspirale (Darmstadt, Germany)
The Waldspirale is a residential building complex in Darmstadt, Germany, built in the 1990s. The name translates into English as forest spiral, reflecting both the general plan of the building and the fact that it has a green roof. It was designed by Austrian artist Friedensreich Hundertwasser, planned and implemented by architect Heinz M. Springmann, and constructed by the Bauverein Darmstadt company. The building was completed in 2000.
02. Basket Building (Ohio, USA)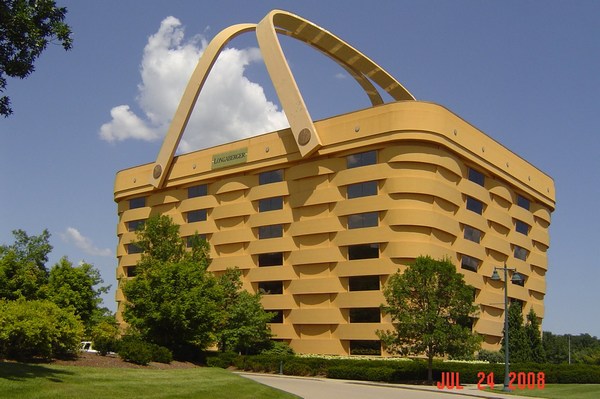 Located in Newark, Ohio the Basket Building is the home office of The Longaberger Basket Company.
03. Upsidedown House (Poland)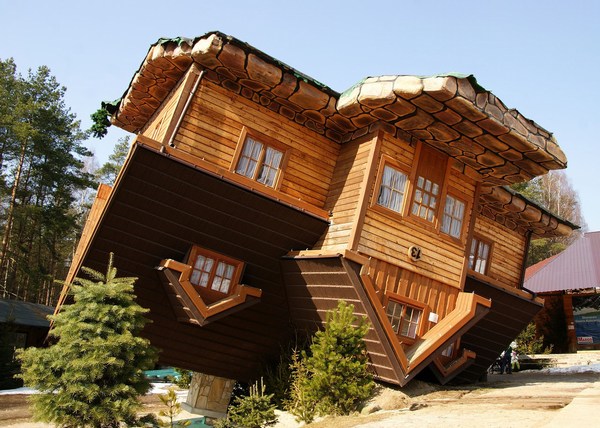 Interesting thing is that construction workers had to take breaks every 3 hours while building it due to them becoming disoriented and dizzy.
04. Casapueblo (Punta Ballena, Uruguay)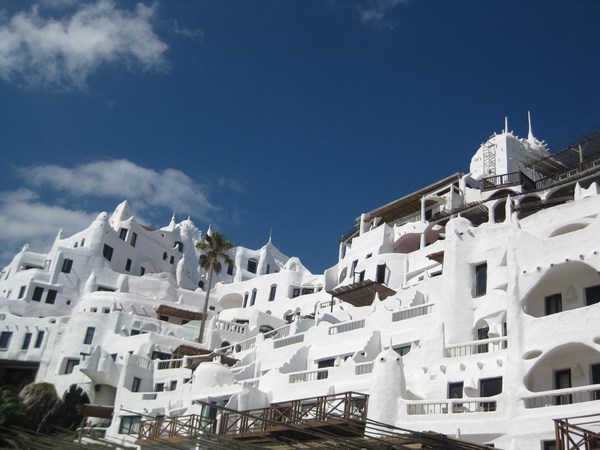 Casapueblo is the house of noted Uruguayan artist Carlos Páez Vilaró located in Punta Ballena (Whale Point) near Punta del Este, Uruguay. It is a homage to the artist's son Carlitos Paez, one of the sixteen survivors of the crash of Uruguayan Air Force Flight 571. Casapueblo is now a citadel-sculpture that includes a museum, an art gallery, and the Hotel Casapueblo.
05. Habitat-67 (Montreal, Canada)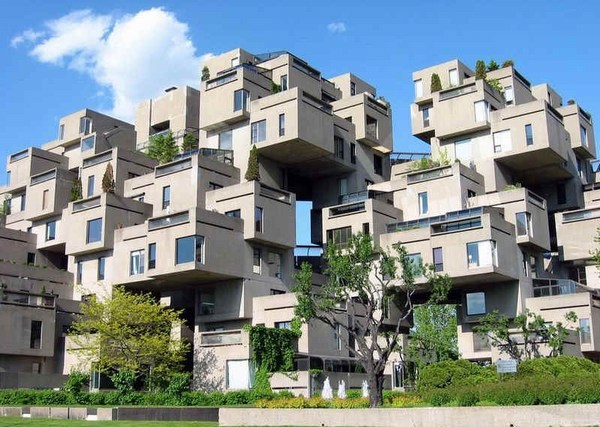 Habitat 67 is a housing complex and landmark located on the Marc-Drouin Quay on the Saint Lawrence River at 2600, Pierre Dupuy Avenue in Montreal, Quebec, Canada. Its design was created by architect Moshe Safdie based on his master's thesis at McGill University and built as part of Expo 67.
You can also check this article, The Simpsons House in Real World.