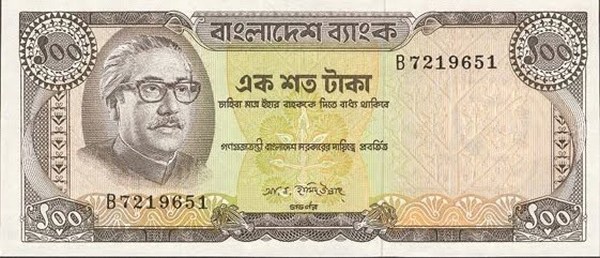 Bangladesh (100 taka 1972), Sheikh Mujibur Rahman (1920-1975)
Founding father of Bangladesh. He spent most of his life fighting against injustice bestowed to Bangali people first by British and then by the Pakistani. He gave his life along with most of his family members. He was killed on August 1975.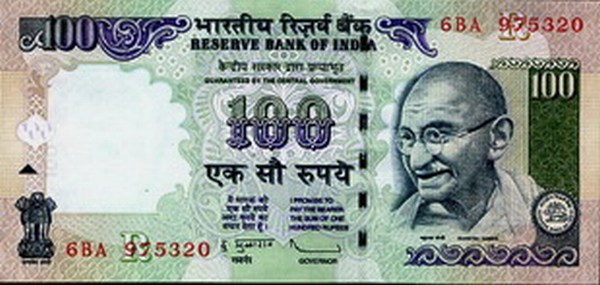 India (100 Rupees, 2009), Mohandas K. Gandhi (1869-1948)
Mohandas Karamchand Gandhi was a great leader, an international symbol of a free India and one of the most significant person in the 20th century. He was an incredible individual who proved that it is possible to fight successfully without violence. He managed to get India independent of the British.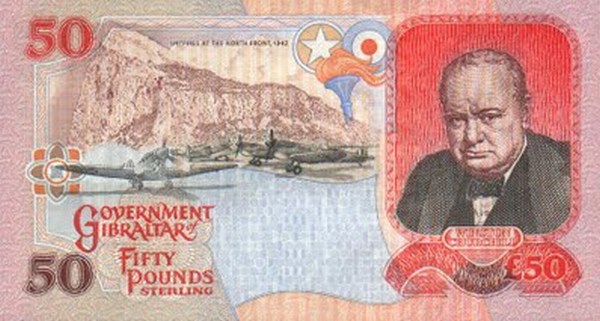 Gibraltar (50 Pounds, 1995), Winston Churchill (1874–1965)
Sir Winston Leonard Spencer-Churchill, was a British politician and statesman known for his leadership of the United Kingdom during the Second World War (WWII). He is widely regarded as one of the great wartime leaders. He served as prime minister twice (1940-1945 and 1951-1955).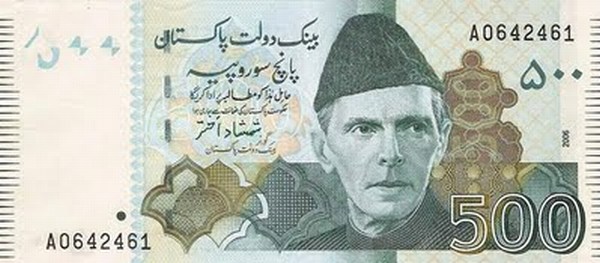 Pakistan (500 Rupees, 2006), Quaide Azam Md. Ali Jinnah (1876-1948)
Under the leadership of Jinnah, Muslim League decided to have a seperate country for muslims. He became the first Governor General of Pakistan. Jinnah was a man of principle and his motto was, "Faith, Unity, and Discipline." He was probably the only person among all the big leaders of the sub-continent, who never went to jail.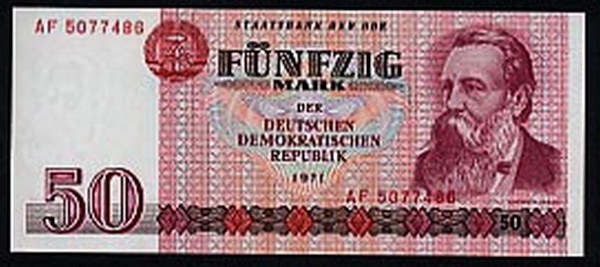 German Democratic Republic (50 Mark, 1971), Friedrich Engels (1820-1895)
Engels was a German political philosopher. He wrote an eyewitness account in 1845 titled Condition of the Working Class in England in 1844. In the same year, Engels began contributing to a journal called the Franco-German Annals, which was published by Karl Marx in Paris.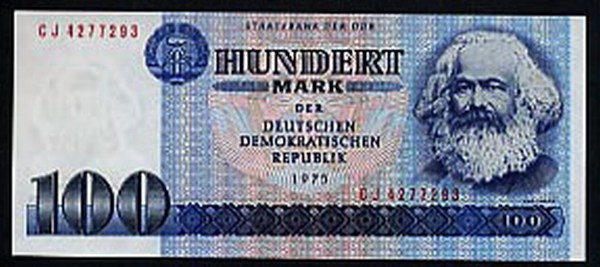 German Democratic Republic (100 Mark, 1986), Karl Marx (1818-1883)
Karl Marx was a German philosopher and political economist. Marx wrote much poetry and essays concerning life during this period. He also absorbed the atheistic philosophy. As he grew older, he developed into a highly educated economist, a historian, a social scientist and, eventually, a revolutionary.His most famous works are The Communist Manifesto that he co-authored with Friedrich Engels and Das Kapital.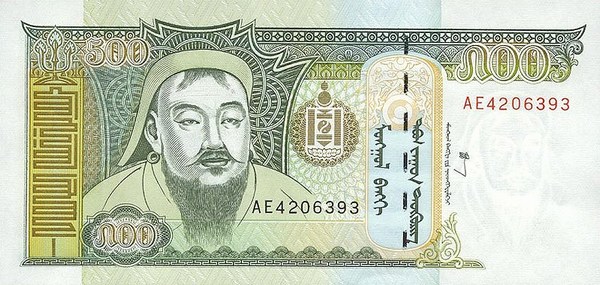 Mongolia(500 Tugrik, 1997), Genghis Khan (1165-1227)
The creator and leader of Mogul empire. He is probably one of history's most feared rulers, is famed for establishing and expanding the legendary Mogul Empire. Genghis Khan was only his title. His real name is Temujin. His name stuck anguish in hearts across Asia and Europe, yet he remains as an icon to the people of Mongolia. He could slay thousands without flinching.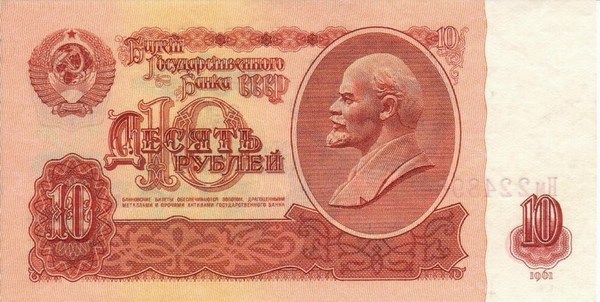 U.S.S.R (10 Rubels, 1961), Vladimir Lenin (1870-1924)
The Russian revolutionary, founder of Bolshevism, and the major force behind the founding of the U.S.S.R. He was the son of a school inspector. He devoted himself in Marxist study and was arrested and exiled to Siberia in 1895. He was one of the greatest and most practical revolutionists of all the time. His goal was absolute power, but his dream was freedom for mankind. In 1917 he seized the control of the Russian Revolution.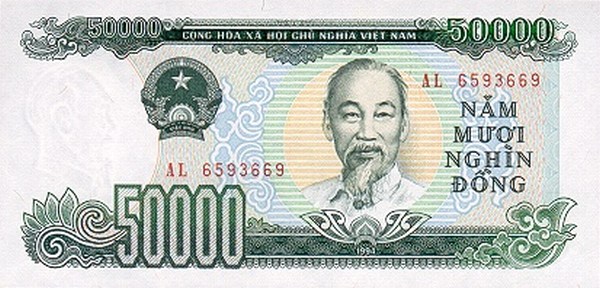 Vietnam (50000 Dong, 1994), Ho Chi Minh (1890-1969)
His real name Nguyen Tat Thanh, was a Vietnamese Communist leader a principal force behind the Vietnamesestruggle against French colonial rule. Heo Chi Minh was not only the founder of Vietnames Communism, he was the very soul of the revolution and of Vietnamese struggle for independence. His personal qualities of simplicity, integrity and determination were widely admired not only within Vietnam but elsewhere as well.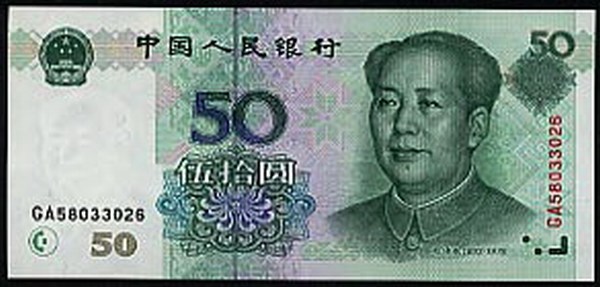 China (50 yuan, 1999), Mao Tse-Tung (1893-1976)
He controlled almost a billion people for more than 25 years. He controlled more than a million square kilometers of land. Mao's face became familiar throughout the world after the communist victory. He was born to a pleasant family in Hunan province. In 1920, Mao and 11 other people founded the Chinese Communist Party in Shanghai. He was also a poet.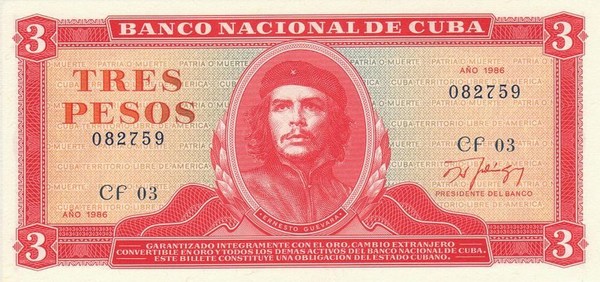 Cuba (3 Pesos, 1995), Ernesto Guevara (1928-1967)
Mostly Known as Che, was born in Argentina. He was an Argentine Marxist revolutionary, guerrila leader and one of the most dedicated revolutionists of all time. Che received his medical degree from the university of Buenos Aires in 1953. He suffered from asthma his entire life. He met Fidel Castro in Mexico in 1954. He served as an advisor to Castro during the Cuban Revolution (1956-1959). His Cuban comrades gave him nickname "Che", a friendly Argentine expression meaning "hey". He was assassinated on October 9, 1967, after a failed attempt to start a guerilla movement in Bolivia. Many people homage to Che Guevara for his goals of humanity.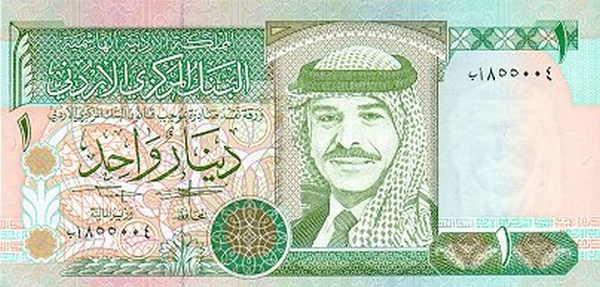 Jordan (1 Dinar, 1995), King Hussein Bin Talal (1935-1999)
He was the father of modern Jordan. The people of Jordan will always remember him as a leader who guided his country through strife and turmoil to become an oasis of peace, stability and moderation in the Middle East. King Hussein is known to his people as Al-Malik-Al-Insan ( The humane king )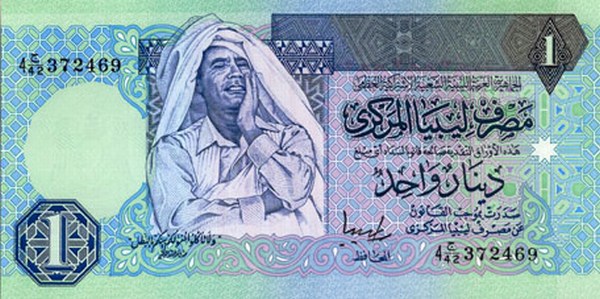 Lybia (1 Dinar, 1993), Muammar Gadhafi (1942-2011)
Col. Muammar Gadhafi became president of Lybia in 1977. He was the chief of state in Lybia since 1969. He led the bloodless military coup against the monarchy of former king Idriss. Idriss remained in exile until his death on May, 25th 1983 in Cairo.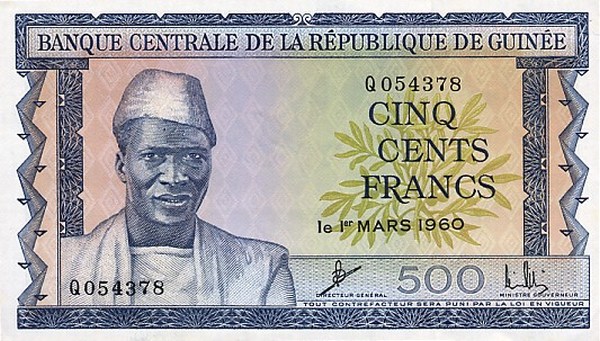 Guinea (500 Francs, 1960), Sekou Toure (1922-1984)
He was Guines's first president in 1958 and held the position until his death. Sekoutoure maintained Guinea's neutrality in international politics He supported independence movement in Africa and worked to strengthen ties among African nations.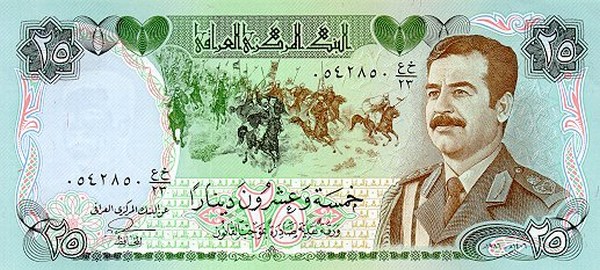 Iraq (25 Dinars, 1986), Saddam Hussein (1937-2006)
President and dictator of Iraq. When he was a student he joined the revolutionary Baath party. He launched his political career in 1958 by assassinating a supporter of Iraqi ruler Abdul-Karim Qassim.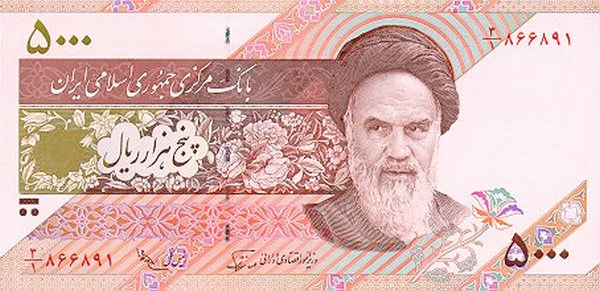 Iran (5000 Rials, 1993), Ayatullah Khomeini (1902-1989)
Iranian religious leader and politician. in 1963 he was arrested for opposing land reform and women's emancipation. He was exiled and moved to Turkey, then to Najaf in Iraq, where he lived for 13 years.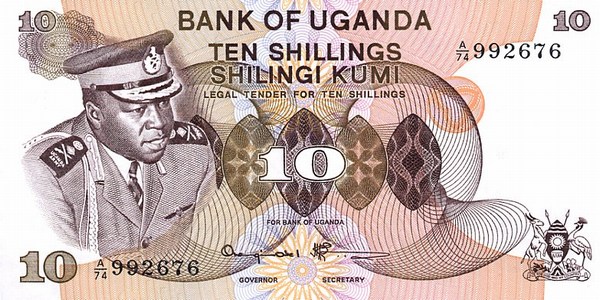 Uganda (10 Shillings, 1973), Idi amin (1925-2003)
President of Uganda. He became major general and commander of Uganda's armed forces in 1968. In 1971 he overthrew president Milton Obote. Under Amin's tyrannical rule, Uganda's economy collapsed and up to 300,00 Ugandans were killed. In 1979 he was overthrown by an invasion force from Tanzania supported by Ugandan rebels. He found refuge in Saudi Arabia.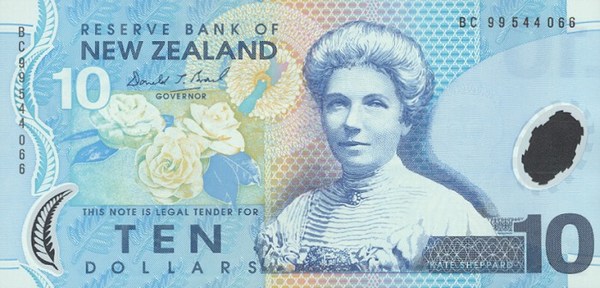 New Zealand (10 Dollars, 1994), Kate Sheppard (1847-1934)
Her name was Katherine Wilson, but she was known as Kate. She moved to New Zealand in 1869 with her mother from England. She advocated economic independence for woman, equal pay, the desirability of woman's personal fulfillment through a career, and of course, the vote. She led a long campaign that resulted in New Zealand's becoming, in 1893, the first country in the world where women could vote.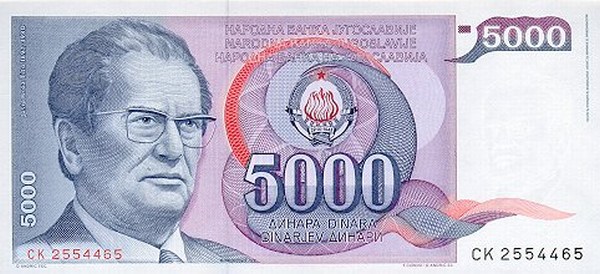 Yugoslavia (5000 Dinara, 1985), Josip Broz Tito (1892-1980)
President of Yugoslavia, who established a communist state independent of the Union of Soviet Socialist Republic (USSR). Tito became a Bolshevik at the time of Russian Revolution (1917). After the attack of Germany to Yugoslavia in 1941, Tito formed an all Yugoslav partisan force to resist German and their supporters. By the end of 1945 the Germans were defeated. Tito controlled Yugoslavia for 35 years.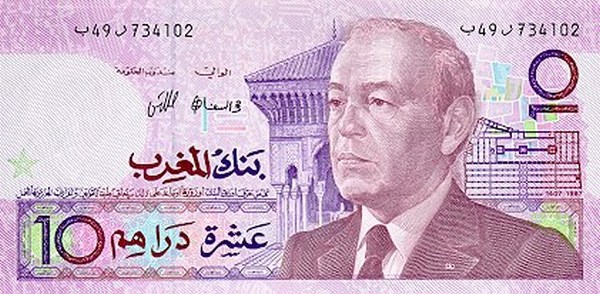 Morocco (10 Dirhams, 1987), King Hassan (1929-1999)
He was the king of Morocco from February 26, 1961 until his death on July 23, 1999. Hassan played an important role in international politics in many cases. King Hassan was educated at the Imperial College at Rabat and earned a law degree from the University of Bordeaux.

Iran (50 Rials, 1974), Pahlavi, Mohammad Reza Shah (1919-1980)
He was the Shah of Iran from 1941 to 1979. as the power of the oil exporting nations grew in the 1970s, Shah became an increasingly important world leader. In 1979 a revolution incited by the Ayatullah Ruhollah Khomeini. He was bitterly opposed by people. In the fall of 1978 the Revolution broke out and on January 5 1979, the Shah family fled the country. He died in exile in Egypt.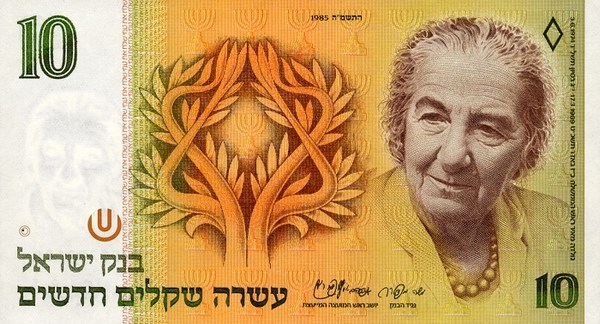 Israel (10 Sheqalim, 1987), Golda Meir (1898-1978)
Golda Meir led a life committed to the founding and preservation of the state of Israel. She was the first ambassador of Israel to Moscow and was appointed foreign minister in 1956. Golda Meir was elected prime minister in 1969 and served until her retirement in 1974.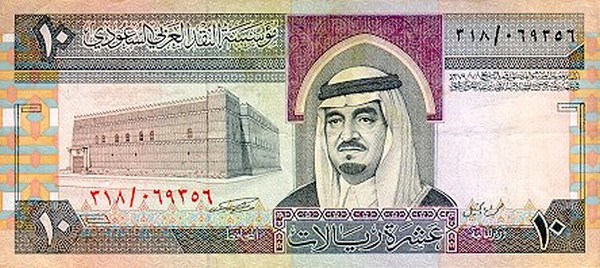 Saudi Arabia (10 Riyals, 1983), King Fahad Bin Abdul Aziz (1923-2005)
The first Saudi Arabian Minister of Education in 1953 and in 1962 became the Minister of the Interior and for thirteen years he hold that position. In 1975 he became Crown Prince of Saudi Arabia.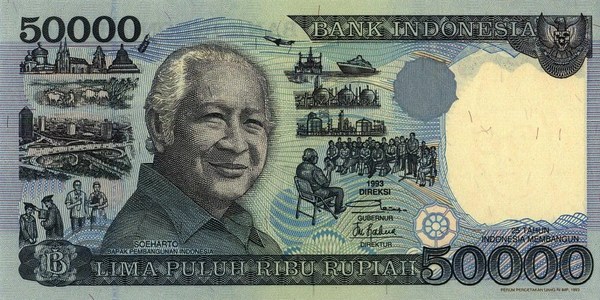 Indonesia (50000 Rupiah, 1993), Suharto (1921-2008)
Suharto was the second President of Indonesia, holding the office from 1967 to 1998. During the Japanese occupation of Indonesia, Suharto served in various Japanese-organised Indonesian security forces. Suharto had only one name. In religious contexts, he is sometimes called "Haji" or "el-Haj Mohammed Suharto.