Here are 10 amazing google earth findings, enjoy in them, and prepare for more!

01. Man-shaped Lake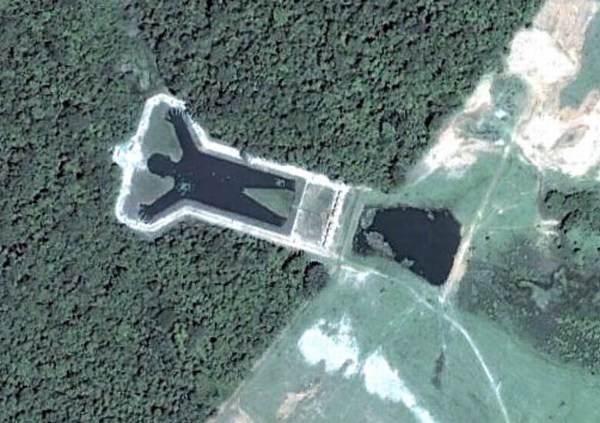 This giant man-shaped lake is located near Bauru, Brazil.
02. Galesnjak, Croatia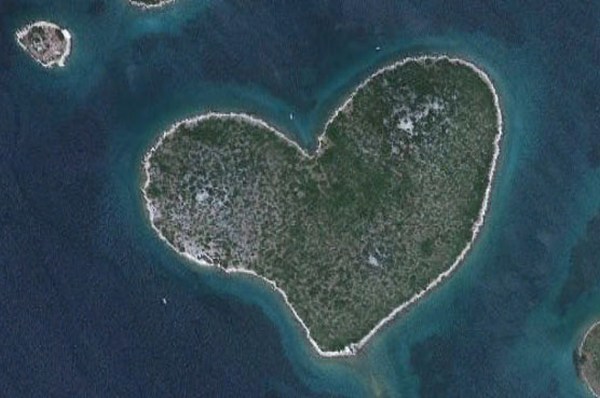 This heart-shaped island discovered on Google Earth became a huge hit on Valentine's Day. It's located in the Adriatic sea, off the Croatian coast, and is currently uninhabited.
03. The Coronado Naval Amphibious Base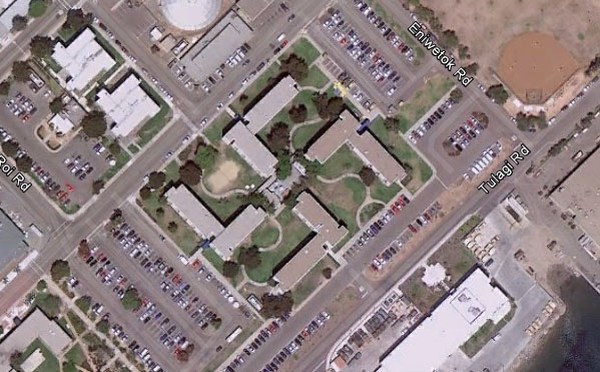 The Coronado Naval Amphibious Base in San Diego was built back in 1967. Aerial shot taken by Google Earth in 2007 revealed that the four unconnected buildings form the shape of a swastika.
04. Land Art near Munich Airport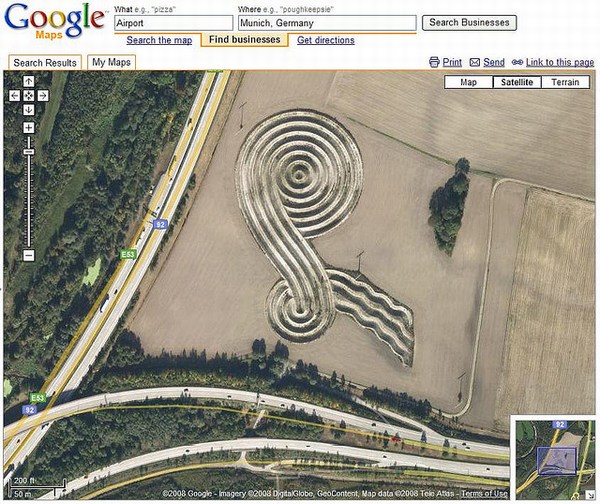 Land Art or "Earth Art" appearing in a field near the airport in Munich, Germany.
05. Firefox Logo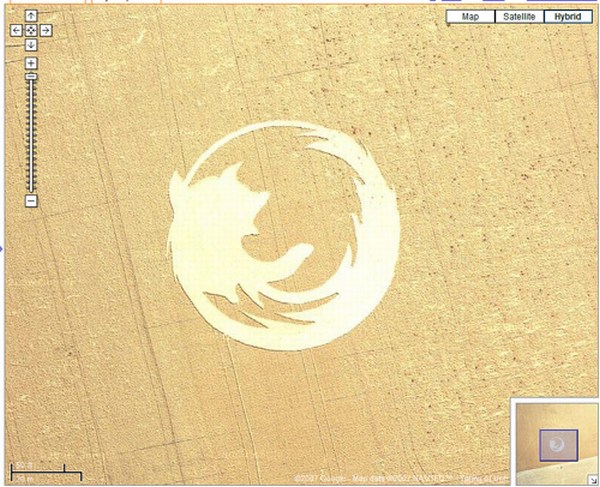 Crop circle art made in the shape of the iconic Firefox Logo near Portland, Oregon.
06. Coca Cola logo in Chile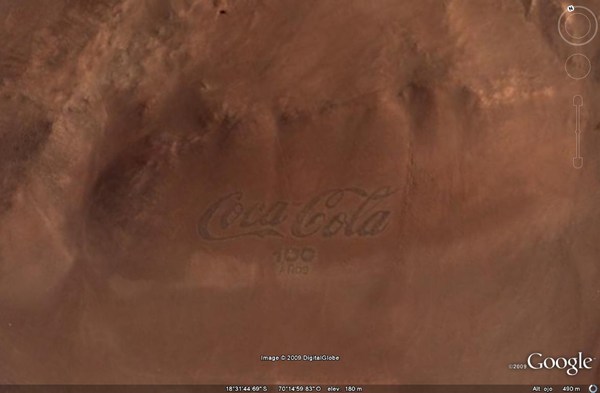 This Coca-Cola logo in Google Maps was apparently created out of coke bottles just outside of Arica in Chile.
07. Oprah Maze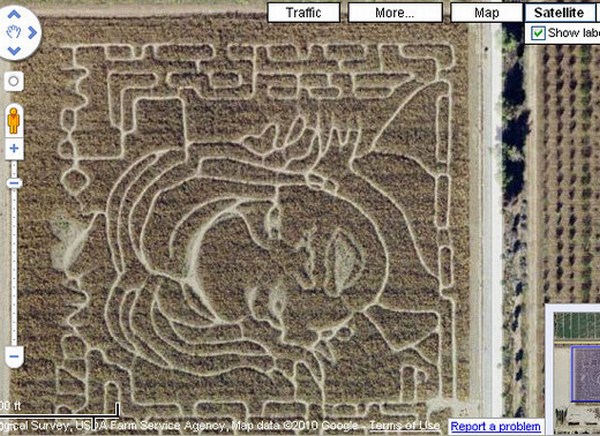 She's got a massive syndicated show and a magazine called O, and she was dubbed the most powerful celebrity in the world by Forbes. Why shouldn't Oprah get her own corn maze? An Arizona farmer created this 2004 tribute to the TV talk-show host.
08. Fingerprint in UK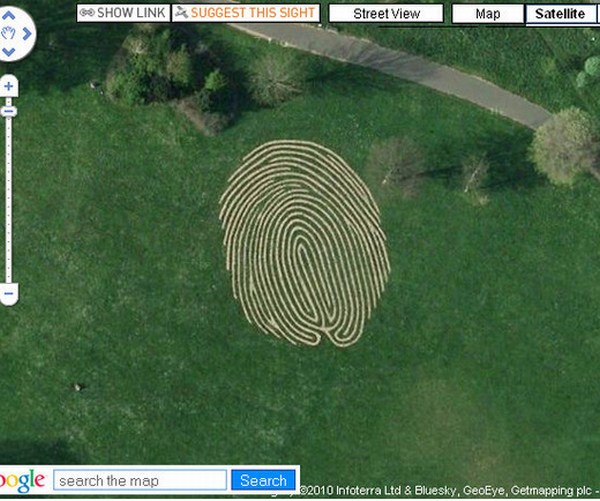 09. Ford sign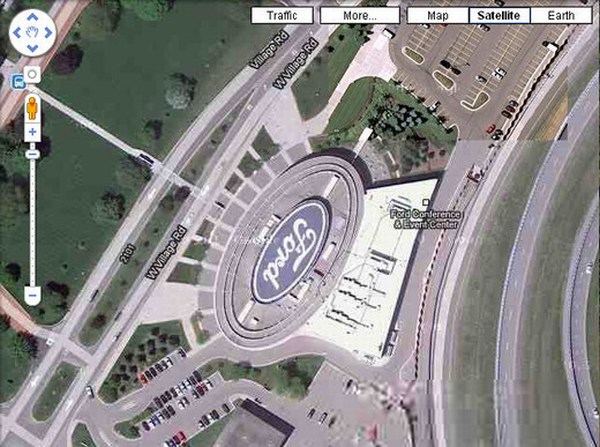 10. Brunel 200th Birthday Maze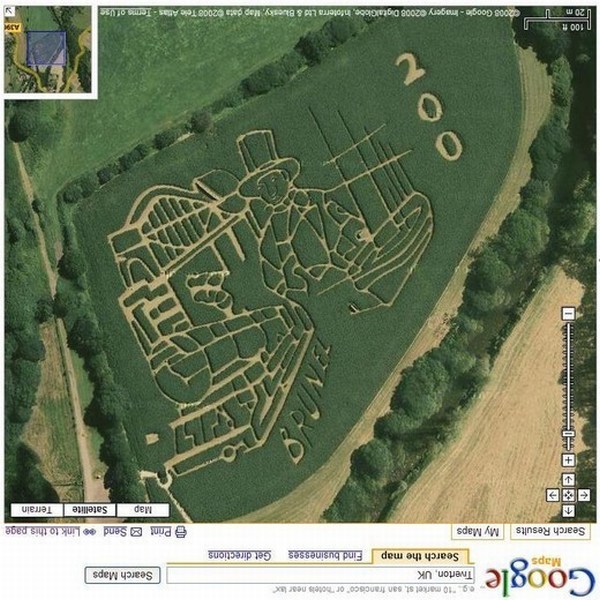 This maze in the UK was made to celebrate Brunel's 200th birthday.