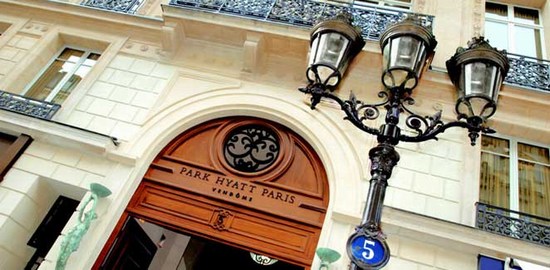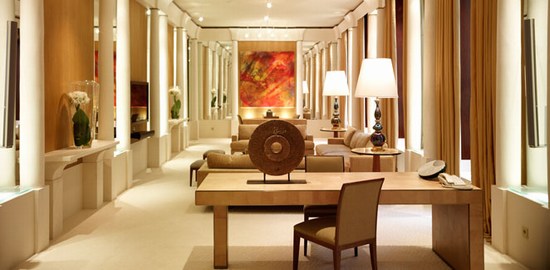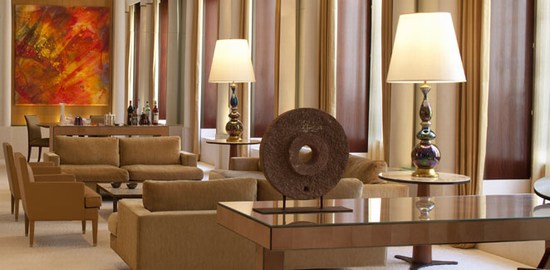 Price included:
24-hour room service
Steam room shower
Bar display
Flat screen LCD televisions
Hi-fi System and DVD player
Colour printer & Fax machine
High-speed Internet access
Individual air conditioning control
Maximum guests per room: 3
Whirlpool bath
Kitchenette
Terrace
Cable/satellite TV channels
Separate work area
Computer with flat screen
Multi-line telephones
In room safe
.
Presidential Suite at the Plaza Hotel, New York City
$30.000 per night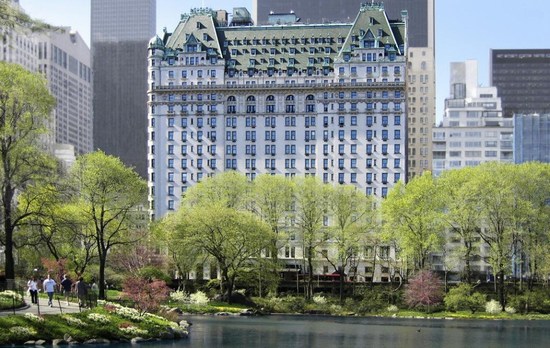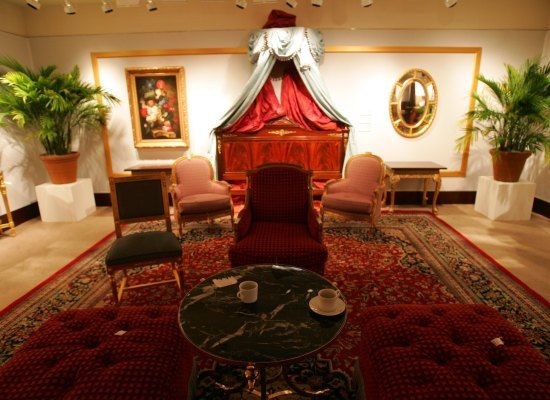 Click here to check what is included in this price.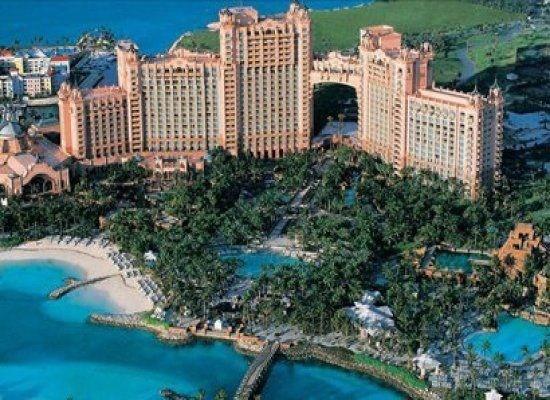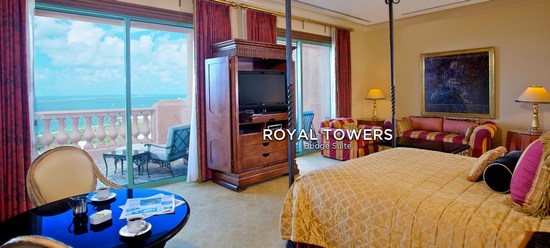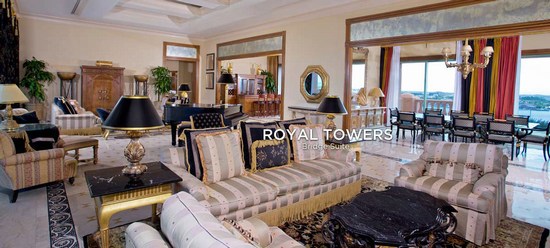 The Bridge Suite is Royal Tower's premiere accommodation. Royal Towers Bridge Suites offer guests spectacular views and ten sumptuous rooms full of unique amenities—including a 1,250-square-foot living room with a grand piano and twin entertainment centers, a dining room capped with a 22-karat gold chandelier and truly spacious bedrooms. The suites have 12-foot ceilings throughout with full length windows looking out from the bridge spanning Royal Towers' 23rd floor. Bridge Suites also offer vacationers a permanent staff of seven, who access the rooms via a private entrance.
The Ritz-Carlton Suite at the Ritz-Carlton, Tokyo
$25.000 per night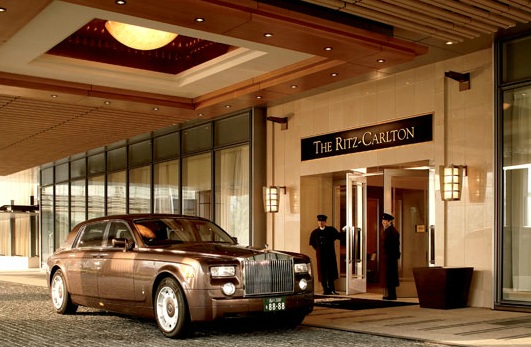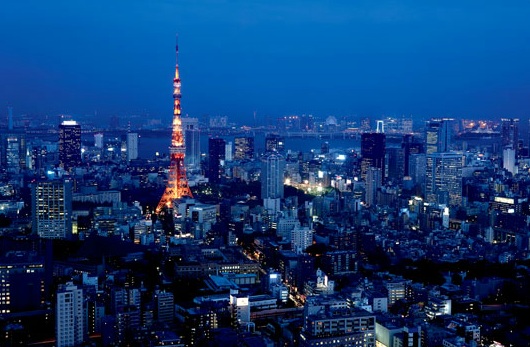 At The Ritz-Carlton hotel in Tokyo, Japan, you can take in the international culture from high atop a dramatic skyscraper, the tallest in the city. Occupying the top nine floors and the first three levels of the 53-story Midtown Tower, our five-star Tokyo luxury hotel features elegant rooms and suites, panoramic vistas, amazing dining options, and much more. We invite you to experience all this hotel's Tokyo location has to offer. For assistance in planning your stay, you may contact our concierge via email before you arrive – or in person upon arrival.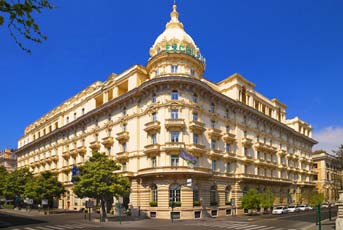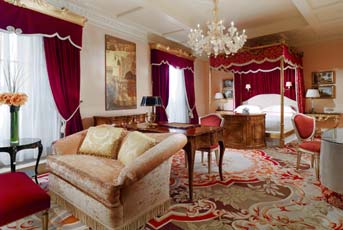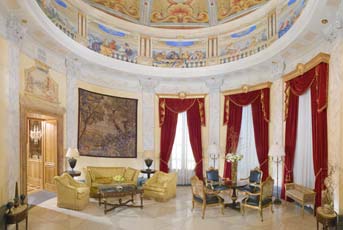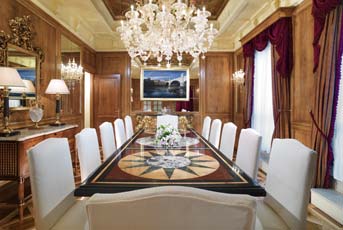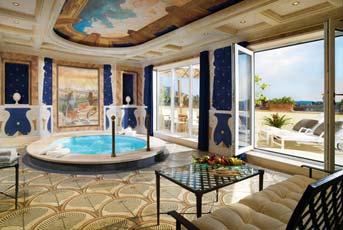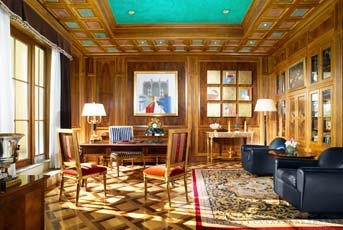 For that amount of money, you will get this:
Private Wine Cellar
Private Swimming Pool
Three Bedrooms
Private Video Library
Private Fax Machine
Two Living Rooms
Three Bathrooms with Jacuzzi
Sea View
Bang & Olufsen Stereo with CD Collection
Rooftop Terrace
Private Fitness Area and Solarium
Private Steam Room
Handcrafted Sardinian Furnishings and Artwork
Multiple Balconies
42" and 38" Flat Screen LCD Televisions
Ty Warner Penthouse at the Four Seasons, New York
$35.000 per night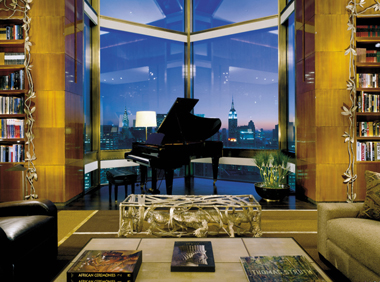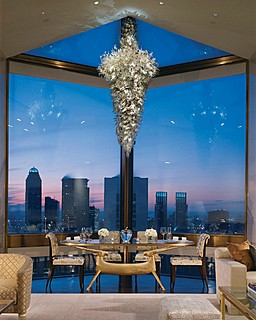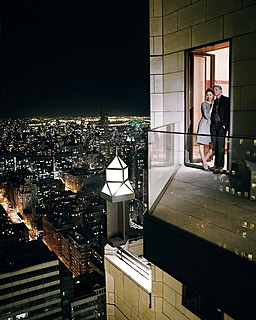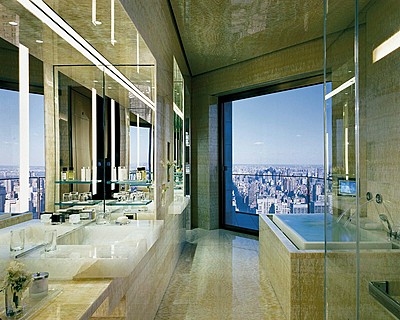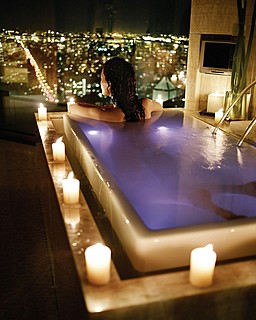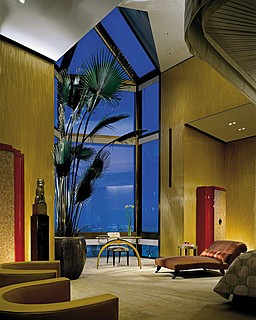 Hugh Hefner Sky Villa at Palms Casino & Resort, Las Vegas
$40.000 per night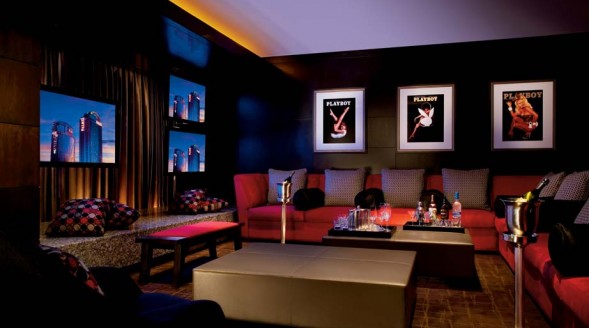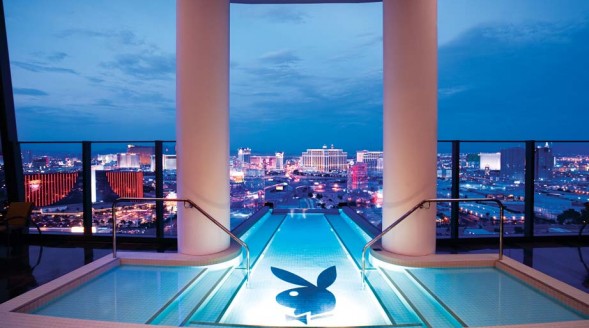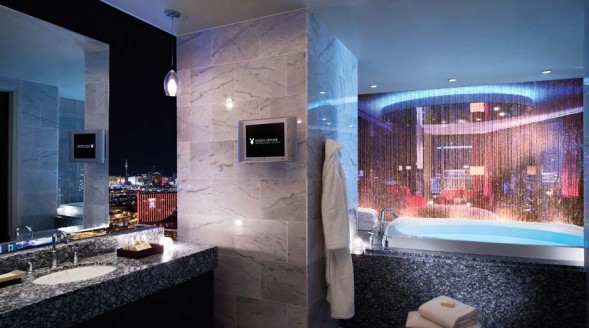 Resting high atop the Palms Fantasy Tower, the Hugh Hefner Sky Villa offers an extraordinary style of living.
Upon exiting your private glass enclosed elevator, you'll witness over 9,000 square feet of exclusive amenities including pop up plasma TVs, fully-equipped gym with sauna and spa-style treatment room, media room, full bar and eight-foot round rotating bed. Invite 250 of your closest playmates and end the night in your private outdoor, cantilevered Playboy Jacuzzi® pool with glass end wall overlooking the Strip below.
Royal Villa at Grand Resort Lagonissi, Athens, Greece
$50.000 per night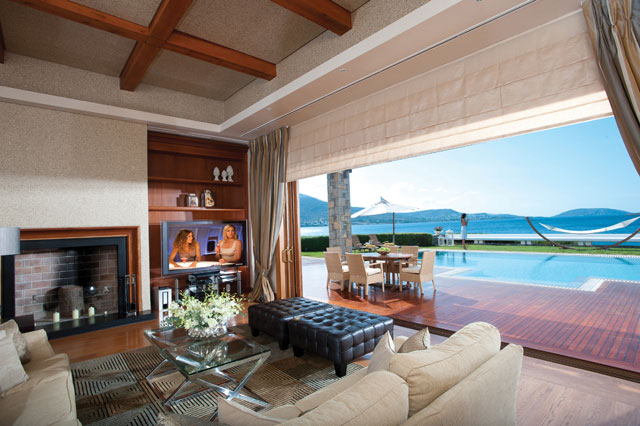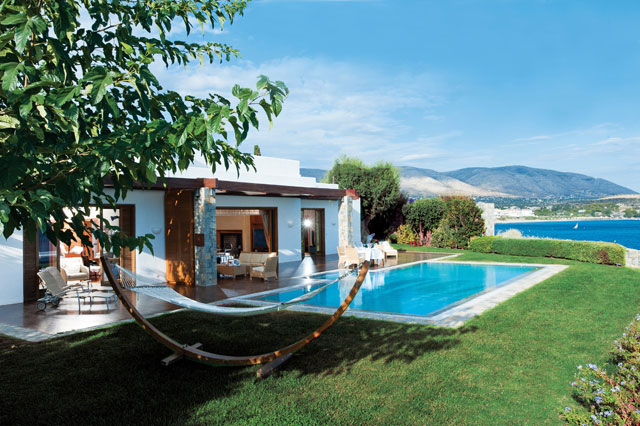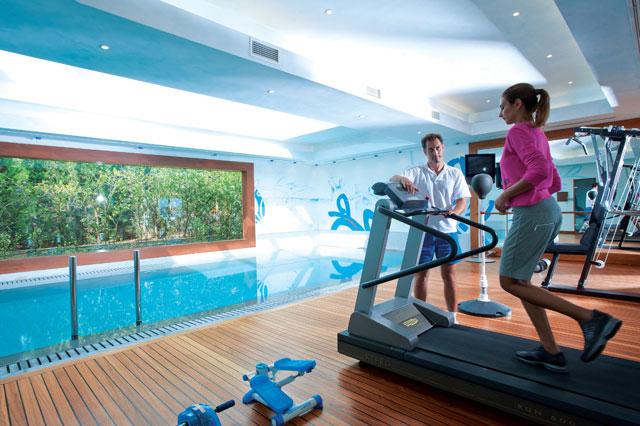 Royal Penthouse Suite at President Wilson Hotel, Geneva, Switzerland
$65.000 per night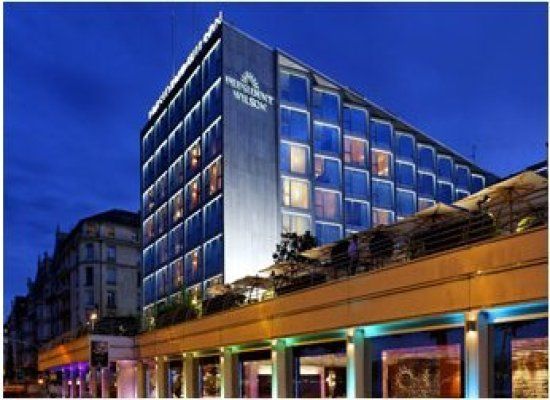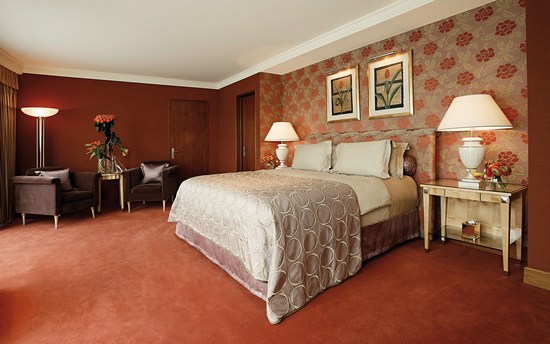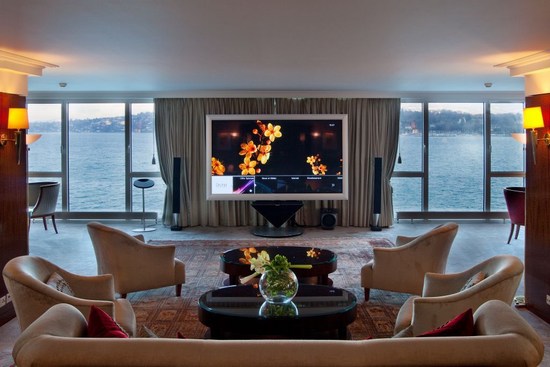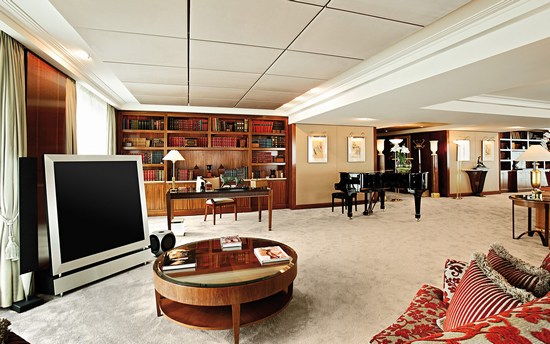 Known throughout the world as the largest and most luxurious of hotel suites, the Royal Penthouse Suite covers the hotel's highest floor. It is unique in terms of luxury and comfort and guarantees a maximum security level.
12 rooms | 12 bathrooms | One of the first suites in Europe to feature a Bang & Olufsen BeoVision 4-103 flat screen and audio installation | Billiards | Steinway grand piano | Fitness center | Private elevator | Private terrace Surface area: 1680 m2. Located on the eighth floor.